Home
Hello!! Thank you for visiting our website. The Galveston County Youth Soccer (GCYS) is a member of the Bay Area Youth Soccer Association (
BAYSA
) and the South Texas Youth Soccer Association (
STYSA
). All of which are under United States Youth Soccer Association (
USYSA
), the United States Soccer Federation (
USSF
), and Federation International de Futbol Association (
FIFA
).
GCYS is a non-profit organization whose purpose is to develop, promote, and administer the game of soccer among players under 19 years of age in the Galveston County area. The club teaches good sportsmanship, encourages healthy competition, and the development of good soccer skills, in a safe environment. The goal is for all children in the club to have fun learning and playing soccer.
Practices for SHAL (Age groups 8 and 9) begin the week of August 11th!
Galveston
Tuesdays and Thursdays
6:00 - 7:00 pm
Santa Fe
Tuesdays and Thursdays
5:30 - 6:30 pm
Texas City
Mondays and Wednesdays
5:30 - 6:30 pm
These days and times will continue until the end of the fall season.
2014 Fall Player Fees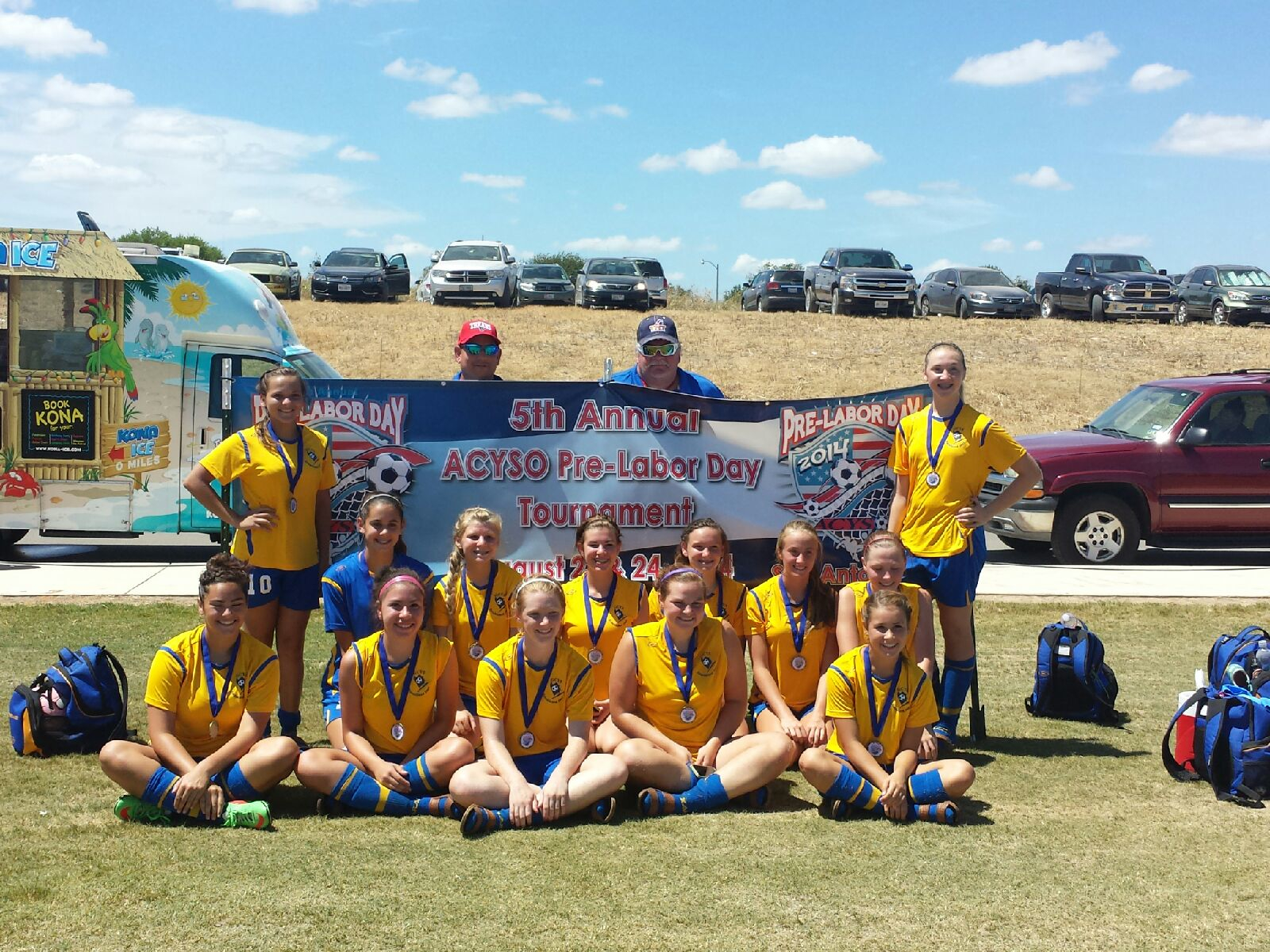 The U16 girls' team Surge swept their bracket in the ACYSO Pre Labor Day Tournament with 12 goals for and 2 against to bring home first place!