Home
GCYS 2023 Winter Camp
GCYS 4th Annual Winter Camp will take place December 18th- 21st, 2023. This is your chance to drop your players off and take care of your Christmas preparation checklists while they are getting in skills training. Get your player registered today!
Date/Time: December 18th- December 21st (6:30pm-8:00pm)
Location: Baystreet Park Fields (1400 Bay Street, Texas City, TX 77590)
Ages: players born in 2012- 2019
Fees: $80 before December 10th (includes a tshirt); $100 December 11-17th
Equipment needed: Shin guards, water bottle, soccer cleats and ball recommended
Registration
---
GCYS 2023 Fall Season

Fall Registration is closed
BAYSA Coach's Corner (Required Reading for all coaches)
Fall Practice Schedules

The 2023 Fall Season runs from August to November 2023.
---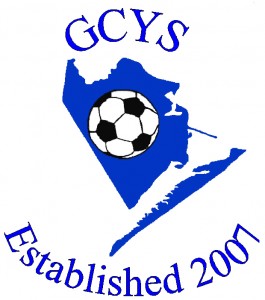 Become a GCYS Sponsor -- CLICK HERE to see the opportunities!!!
---

StatusMe is a free service that is offered to our coaches and families. Register and sign-up so that in the event that a game is canceled or postpone due to bad weather or dangerous field conditions, you will notified by email and/or text message. All BAYSA clubs use Status me so you can register to be notified when the status of any BAYSA club field changes. You can also check the status of other BAYSA fields by hovering over the "Field Info" tab above and choose "BAYSA" and then "Field Status".
CLICK HERE to Register or login to StatusMe and get emails and / or text messages when the status of a field changes. This is a great way to know when games are rained out or postponed due to bad weather.